LV Materials
Since 1996, we, LV Materials, are dedicated to household material. Through these years, we have become aware that what makes a customer satisfied is professionalism and personalized treatment. Therefore, our professionals, our team, besides having years of experience in the sector hold a wide trajectory in customer face to face interaction.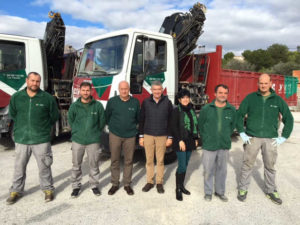 We are recognized for our customer attention, but also for working with recognized quality brands, which allow us to offer the best products at fair price. Because we only sell what we would buy ourselves.
Come and see our exposition, which has more than 300 m2. We have everything you may need to reform and decorate your home. We will help you find what you are looking for and advise you on what is needed to achieve the completion of your or your client's project.
Whatever you may need, we will help you find it.